Hilton Head Boat Tours with Mermaid of Hilton Head
Join us out on the water on Hilton Head Island
Are you looking for fun and exciting Hilton Head boat tours? We have three tours that will give you memories that will last a lifetime if you join us for a day out on the water.

Our most popular tour is the Mermaid Encounter Boat Tour and it is quickly becoming one of the top things to do in Hilton Head. It is the experience of a lifetime that you won't want to miss. There is magic in the waters around Hilton Head and these are the only Hilton Head tours that can prove it to you.
On these fun and exciting excursions you will go out in search of the Mermaid of Hilton Head with her friends Pinky Plankton and Sailor Scruffy. When you find her swimming in the wild waters around Hilton Head, she will swim right up to the boat and talk to you. You may even have to help her fight off Professor Al G, her arch nemesis who wants to capture her and put her in a tank.
Not only do you get to see and talk to the Mermaid of Hilton Head, Mermaid Nina, but you will also get to do some dolphin watching as you cruise around the waters. These tours are a must do for kids of all ages. Boys and girls alike love to go on the quest to find the mermaid. It is an unforgettable adventure indeed and is unlike any other dolphin cruise around.
This tour is based on the children's book that is written and illustrated by Mermaid Nina, Mermaid of Hilton Head: The Mermaid's Friends.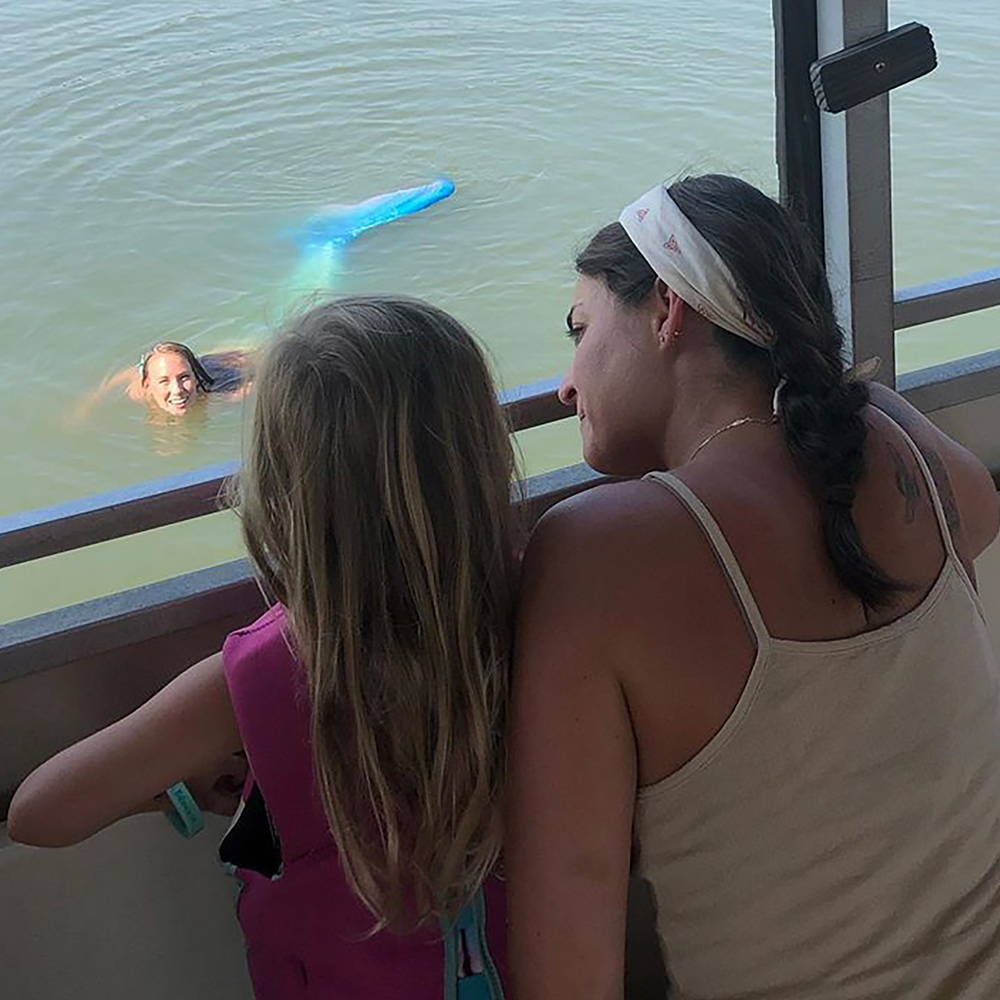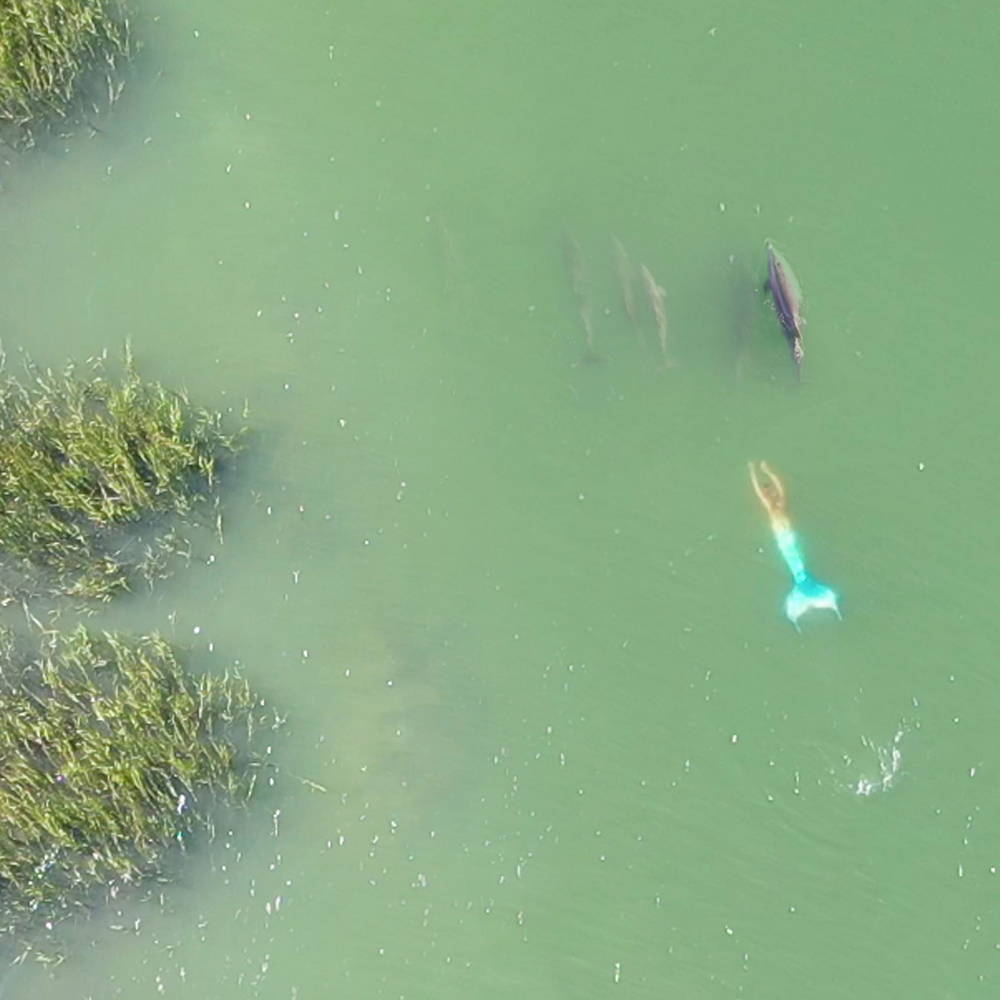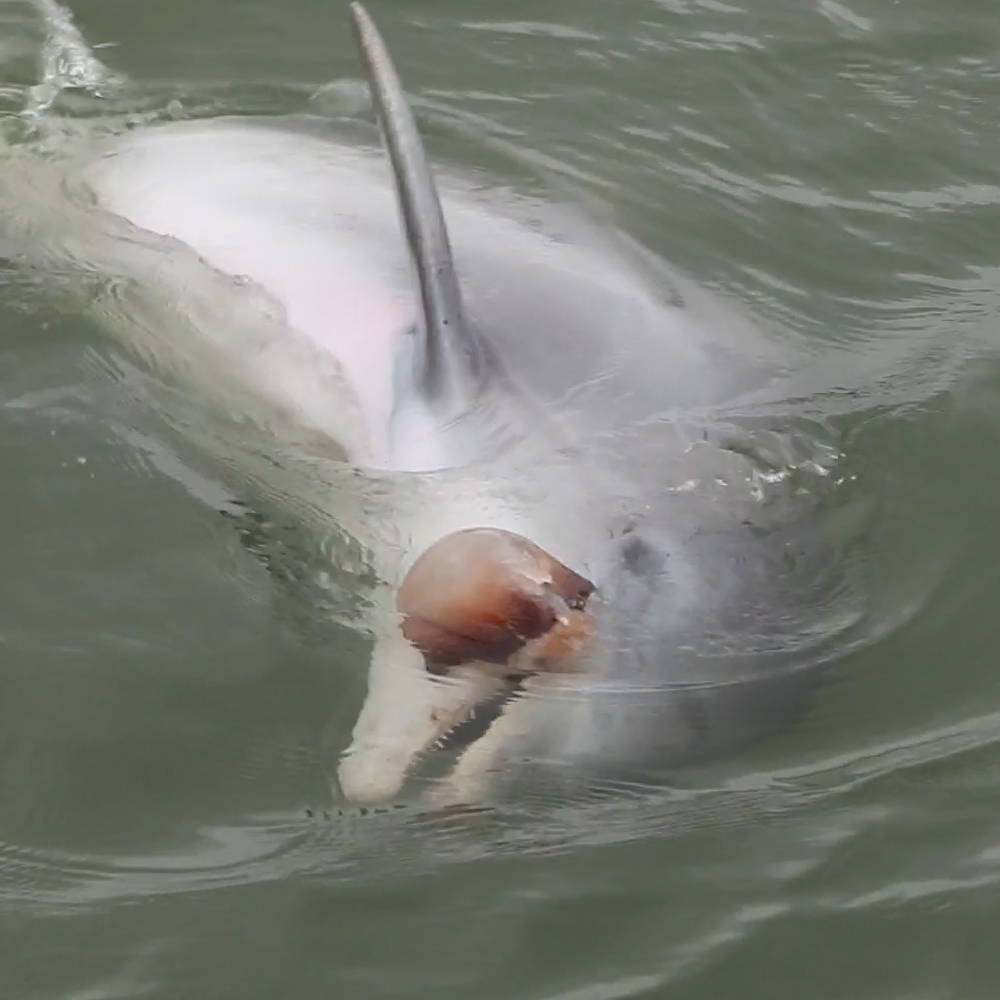 If you are more of a dolphin person join us on our Dolphin Experience Boat Tour. This tour is focused on seeing and learning about dolphins up close from the comforts of our covered boat. Our boat sits close to the water so you can easily view the dolphins we find along the way.
We don't stop at just showing you dolphins in the wild we will teach you how to tell the dolphins apart and help identify which dolphins we are seeing. This brings dolphin watching to a new level when you get to know the dolphins as individuals. So come out and see our friends Stan, Daisy, Stu, Cheerio, Nick, Chopper, Rowdy, Gary, Droopy, Baby Dave, Baby James, Frankie and Roly Poly just to name a few.
We also have props on board so you can better understand the wildlife we are seeing such as a dolphin skull, shark teeth and you can experience what a dolphin feels like.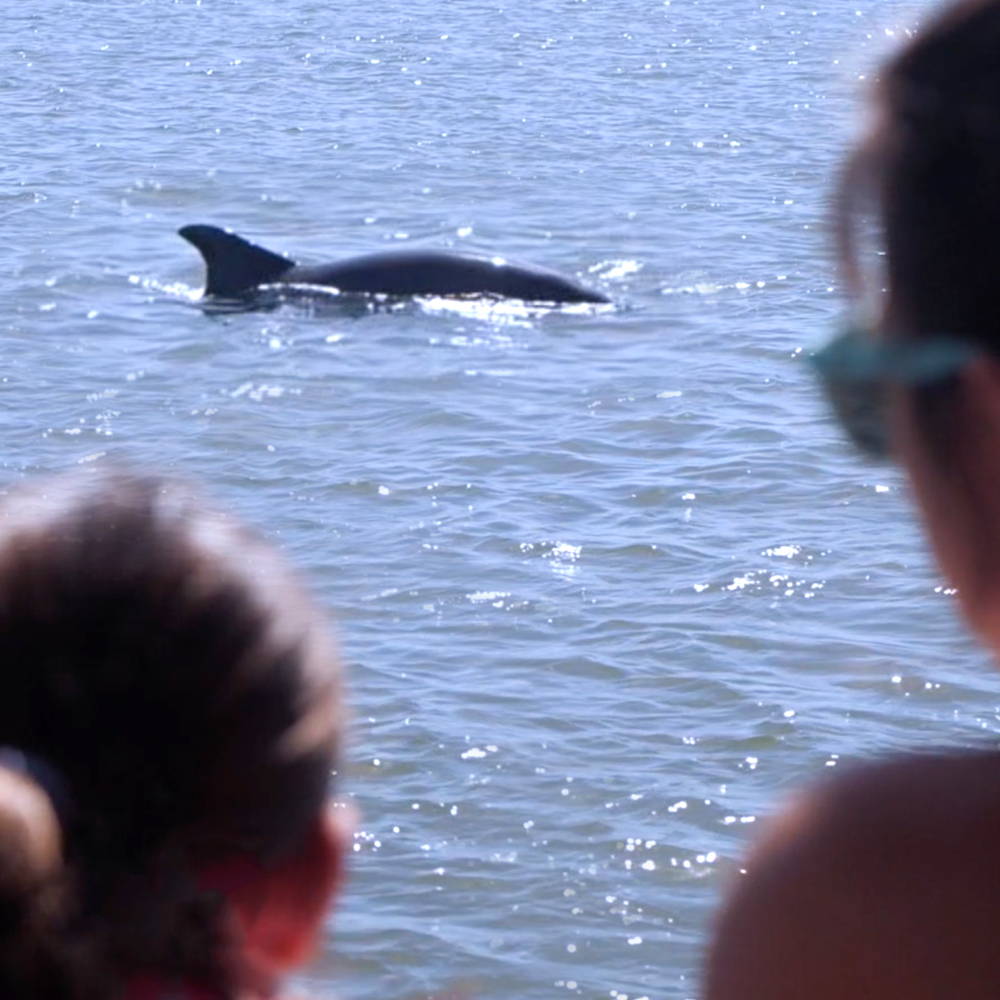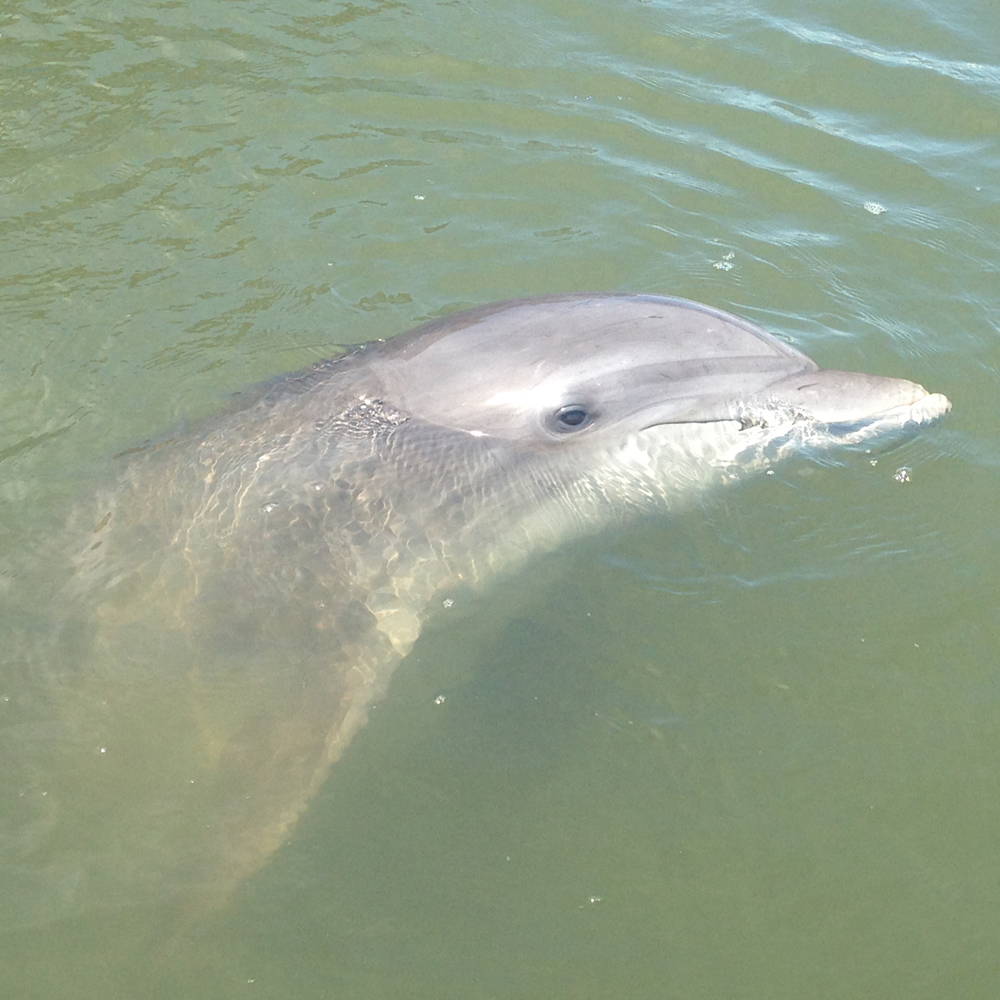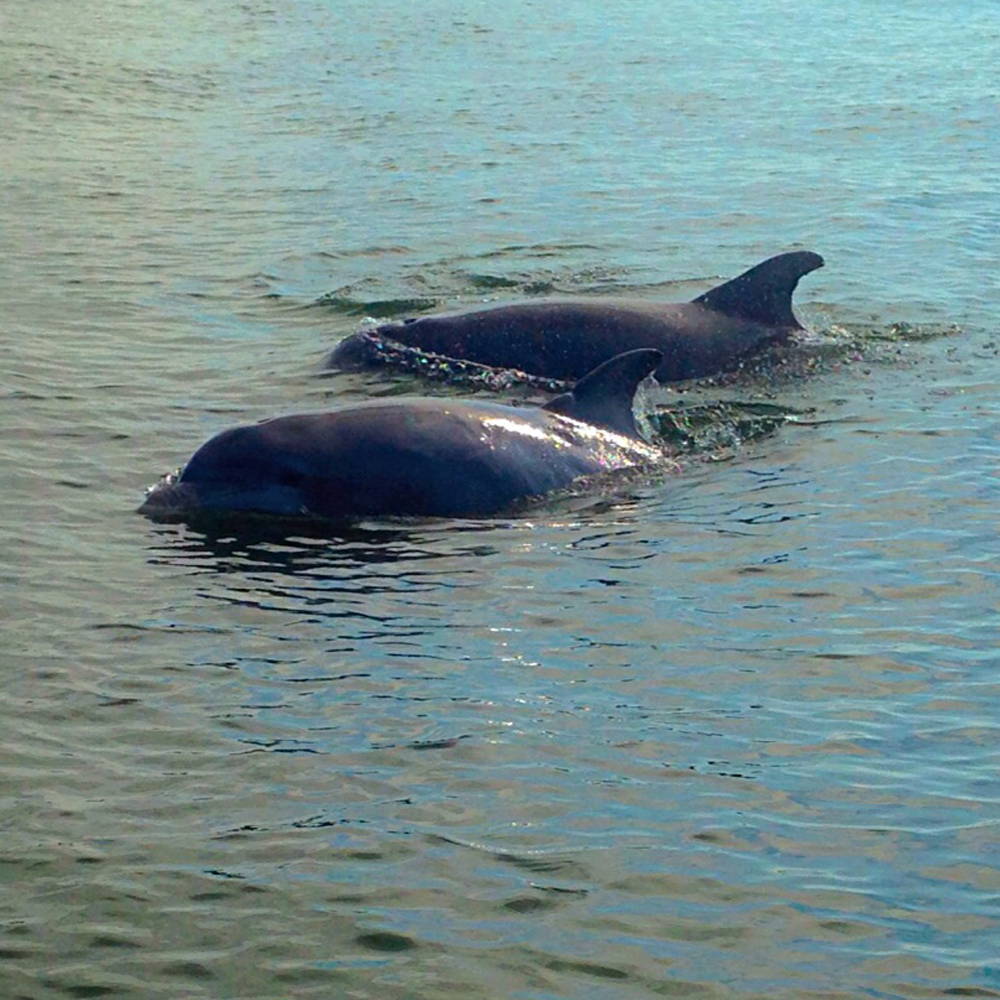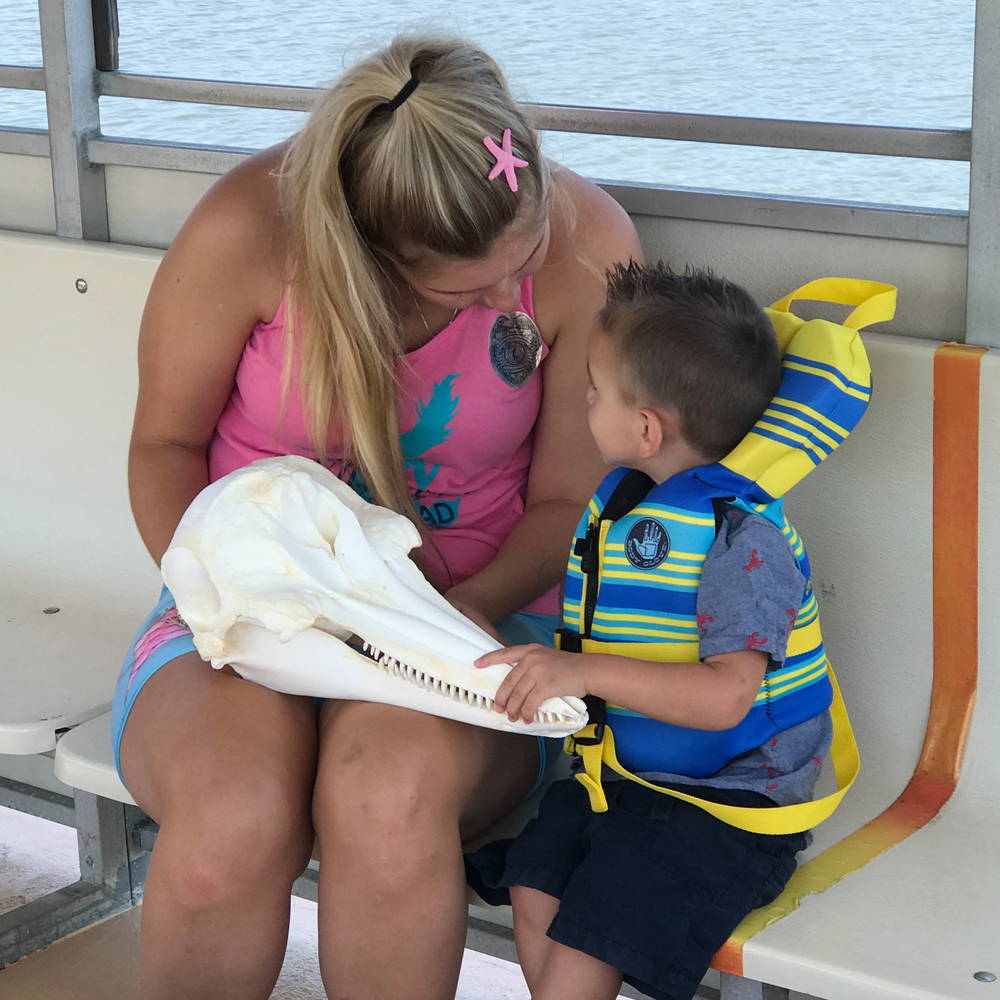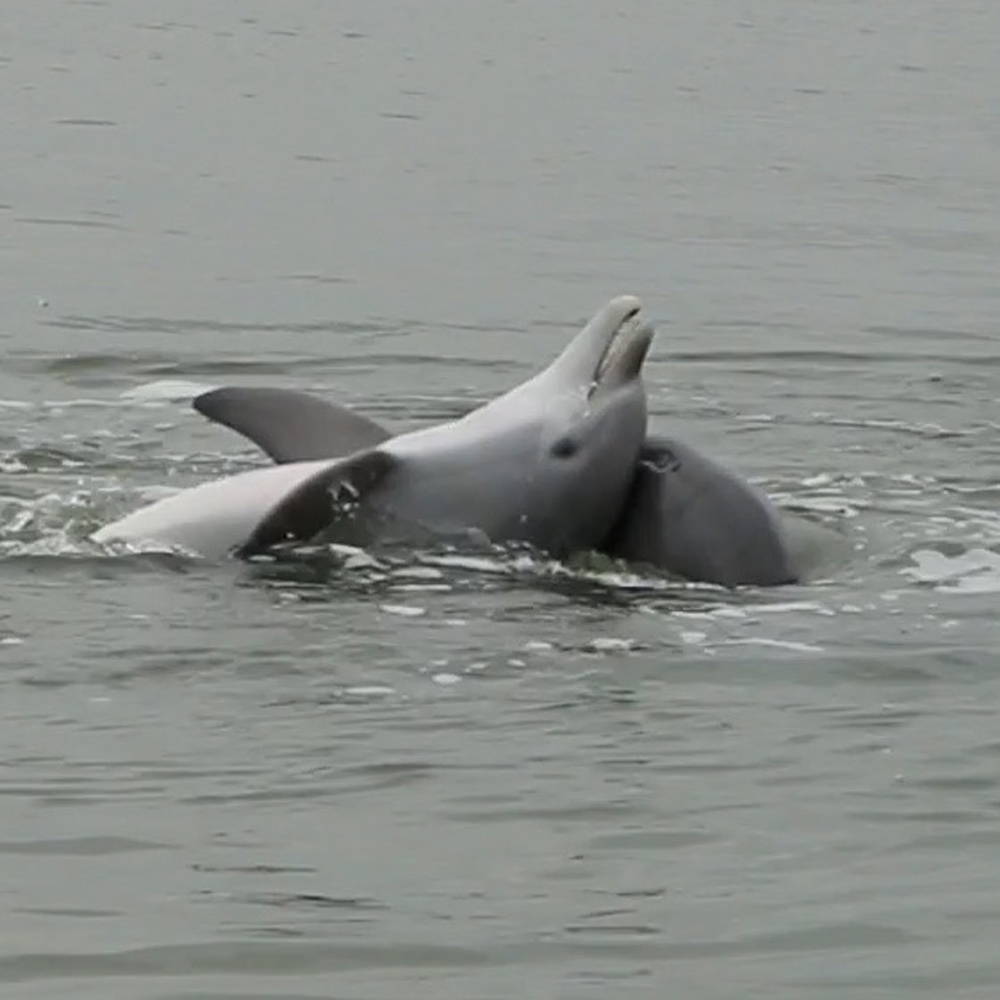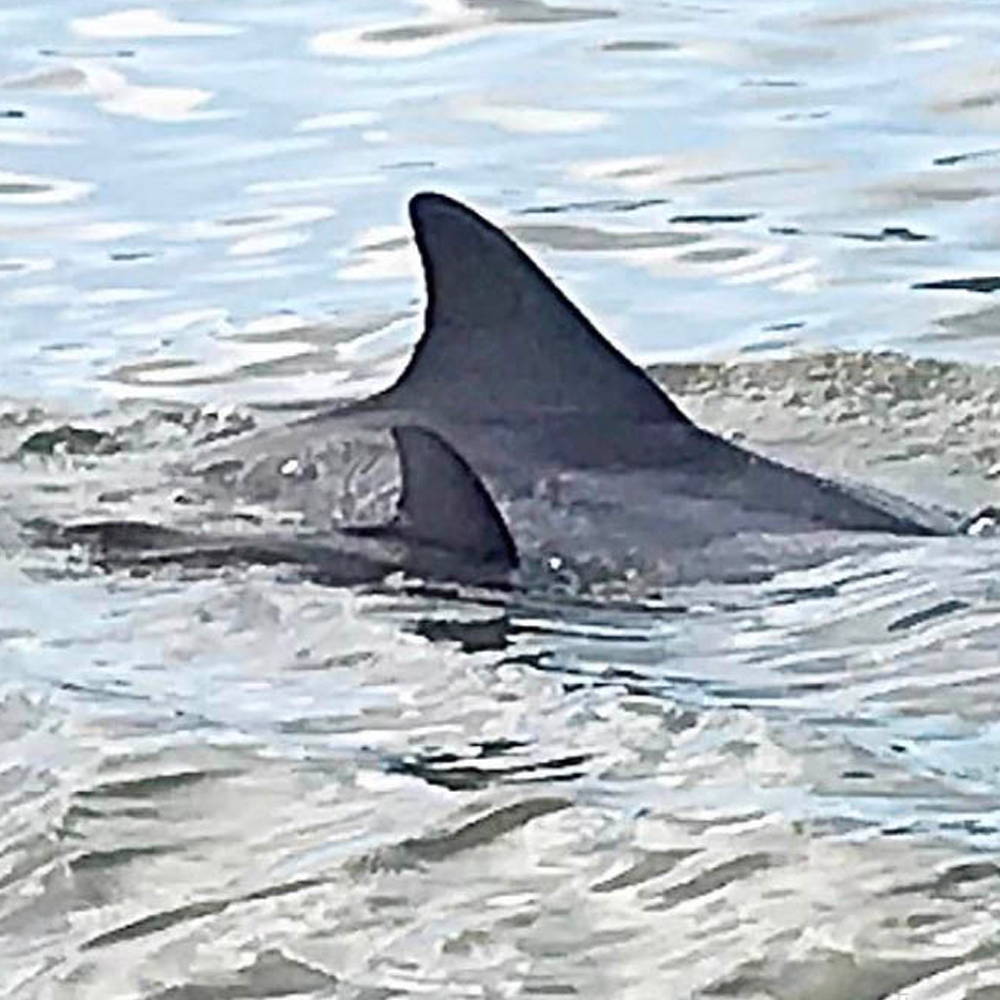 We know that you also want to relax on your vacation so you can join us on our Sunset Dolphin Cruise if you want to watch the sun set behind the salt marshes of the Low Country. You will get to see lots of wildlife and some of our 170 residential dolphins just like the Dolphin Experience Boat Tour but this time it will be at the golden hour.
Relax and kick back as we cruise around the waters of Hilton Head. As the sun goes down the sky will glow in pinks and oranges as you take in the beauty of our natural world. There is no better way to end a great day on vacation than on the water taking in a sunset.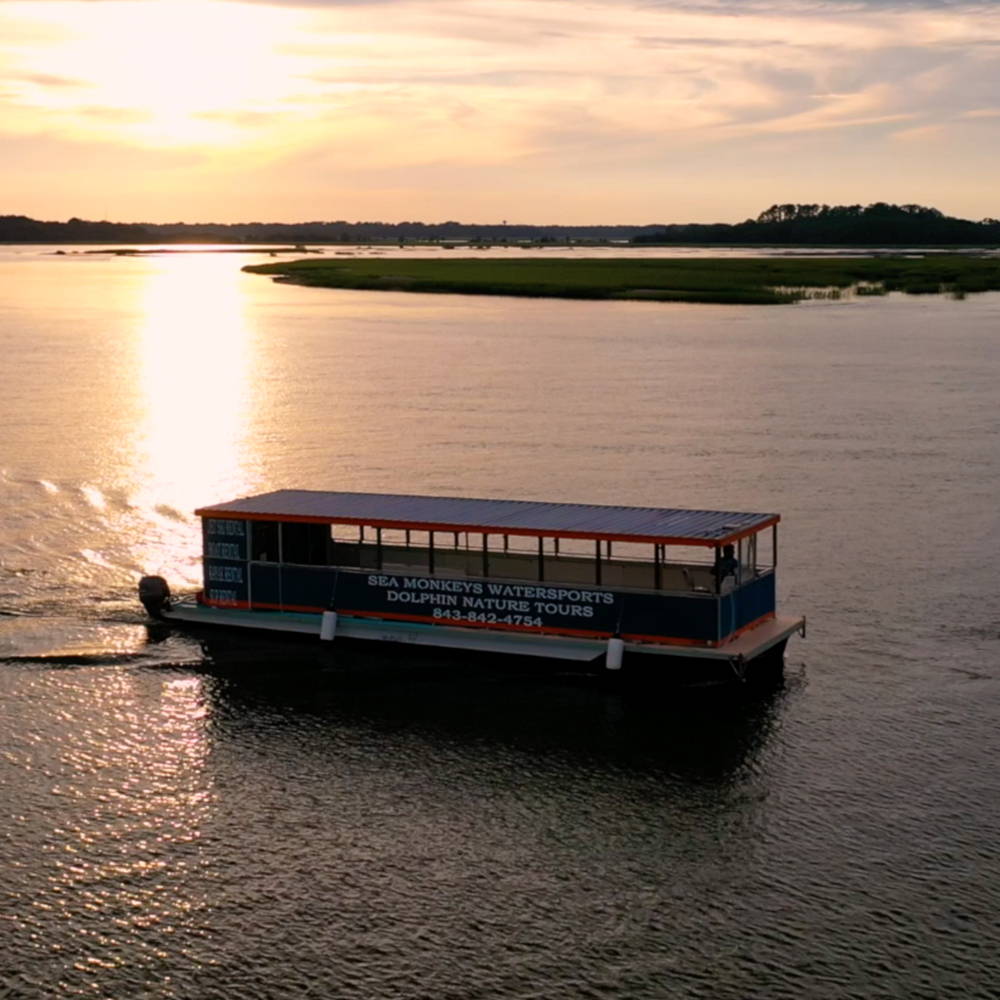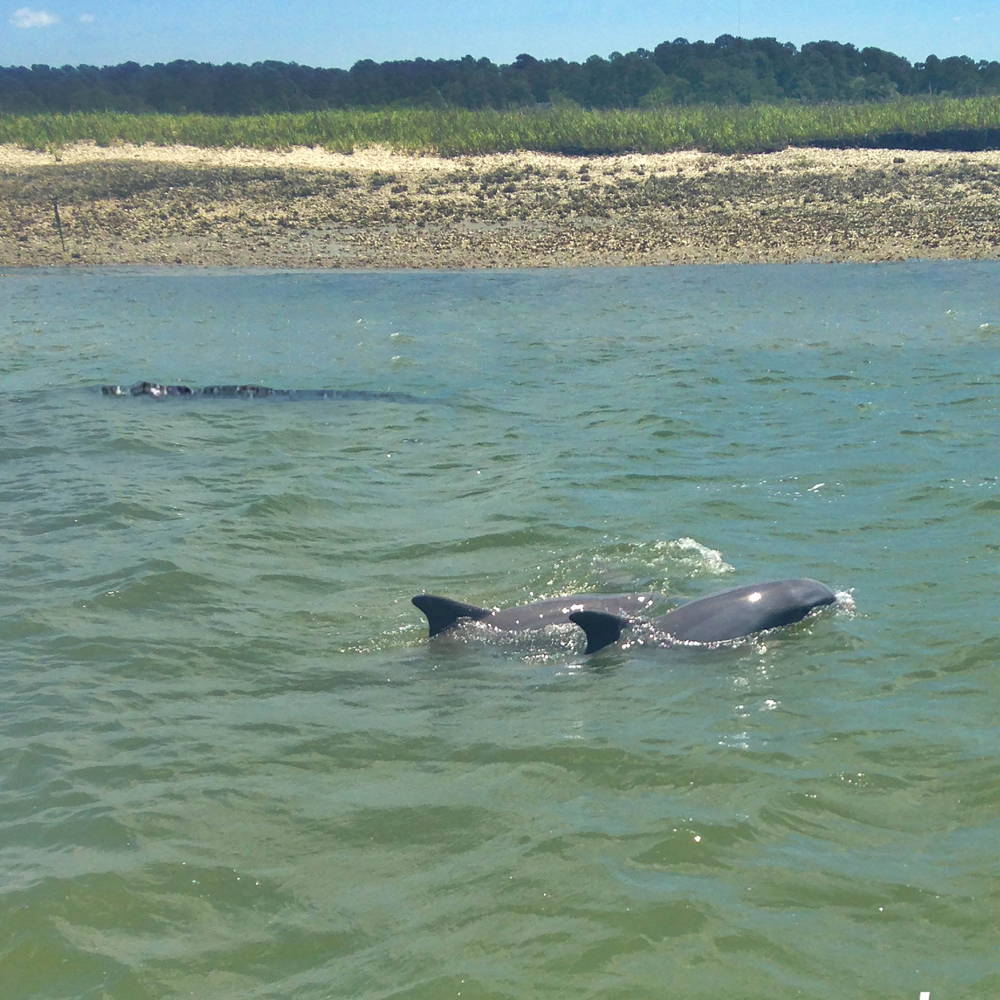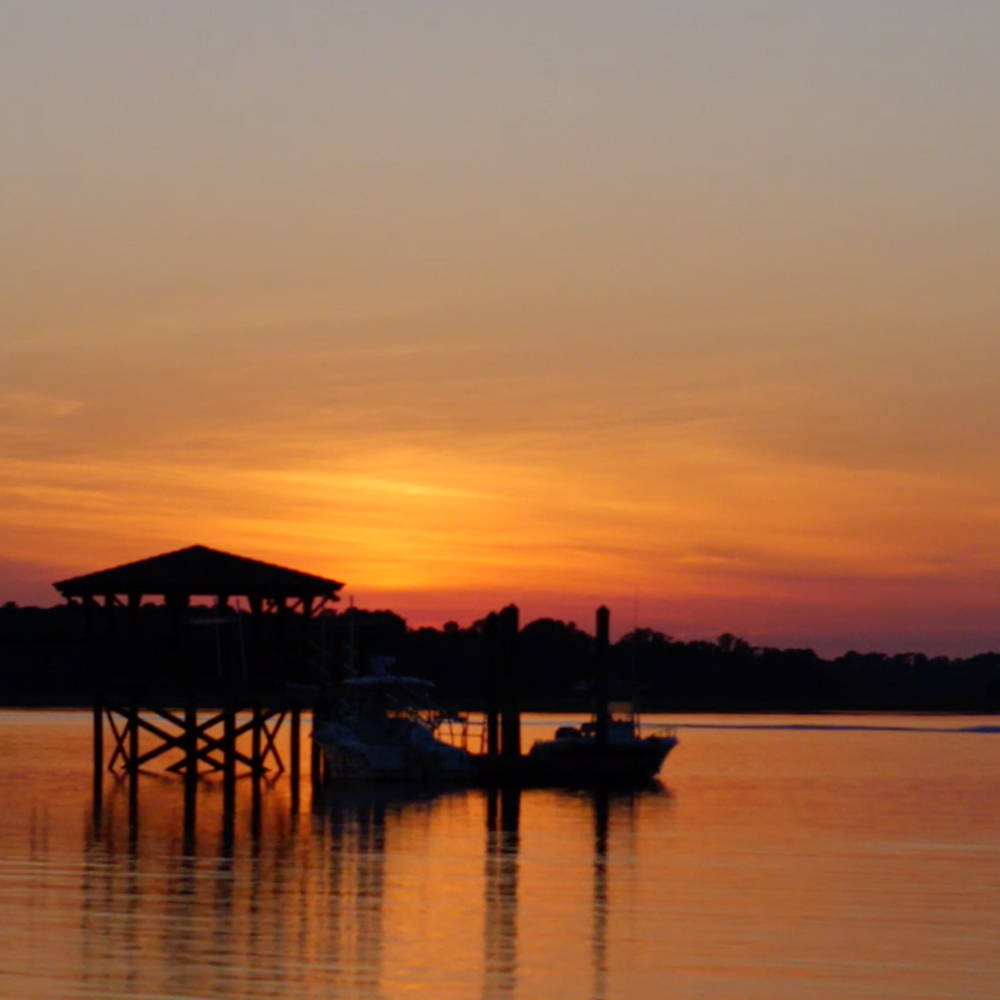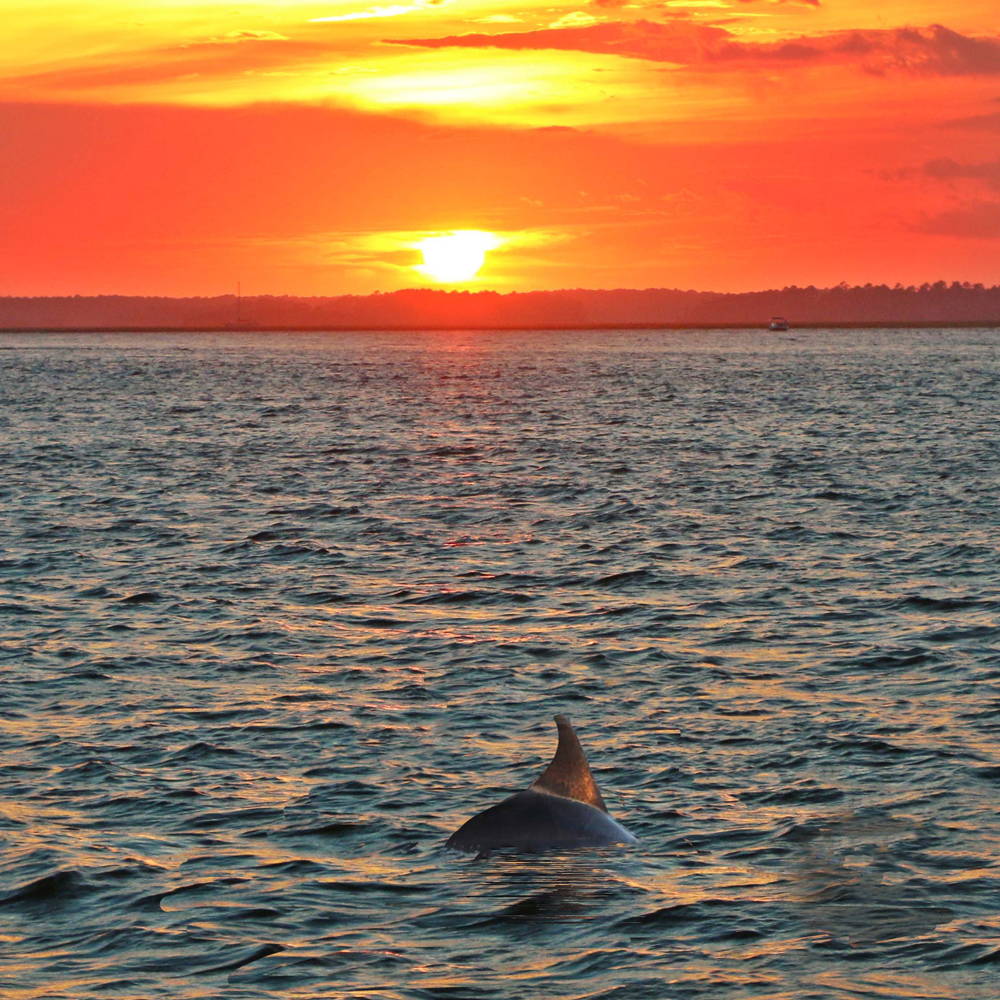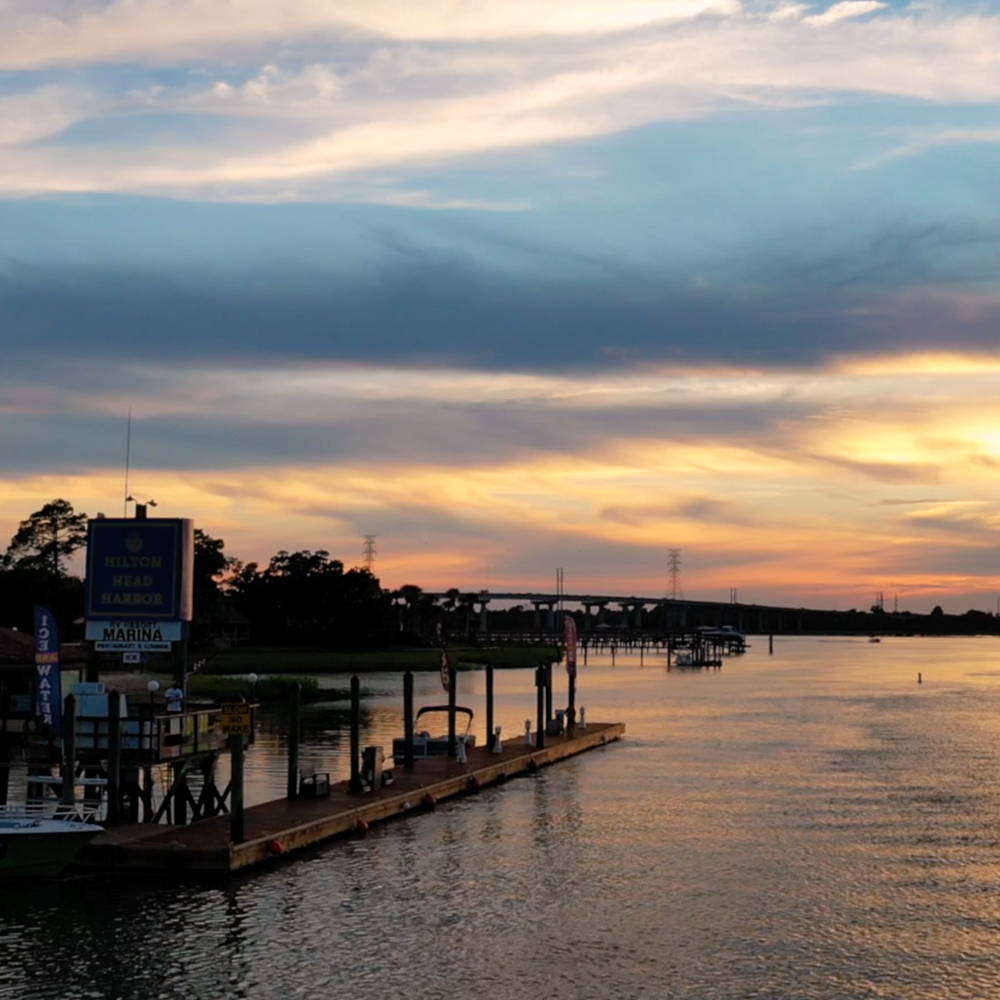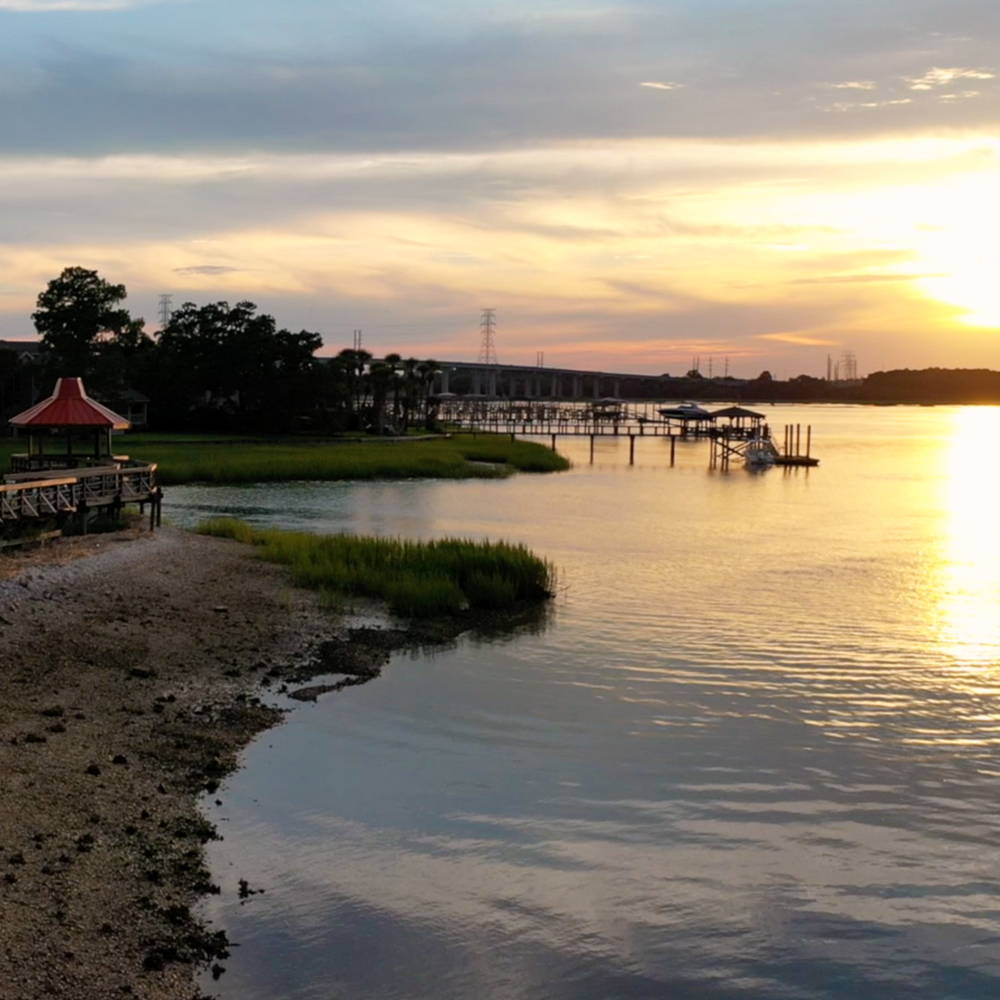 We are located at the Hilton Head Harbor Marina, which sits along in intercostal water way and right across from Pinckney Island National Wildlife Refuge. The marina has a nice laid back low country feel, leave your stress and fast lifestyle behind and join us for some relaxing time on the water. The abundance of wildlife in Hilton Head is amazing and we want to show it to you.
On all of our tours we will get up close and personal with Atlantic bottlenose dolphins in their natural habitat. We will see different species of birds like Great Blue Herons, Great Egrets, Spoonbills, Osprey, Woodstorks, and even Bald Eagles to sea turtles and otters and you may even see a manatee, there's no telling what we might find.
From time to time we even run into an American Alligator, they normally live and spend most of their time in freshwater but they do venture out into salt water on occasion for a good snack. Alligators can't handle salty water for very long, since they lack salt glands that pump harmful concentrations of sodium and other seawater out of their bodies.
Our boat is fully covered to keep you out of the hot sun. It is spacious and gives you room to see the dolphins, mermaid and other wildlife we find along our trips. When we get up close to wildlife everyone is able to get up and walk around so they have the best view.
The boat can hold up to 32 people and sits low to the water for optimal viewing. The boat floor is painted with a mural that includes a life-size Leatherback and Loggerhead Sea Turtle and full size dolphin.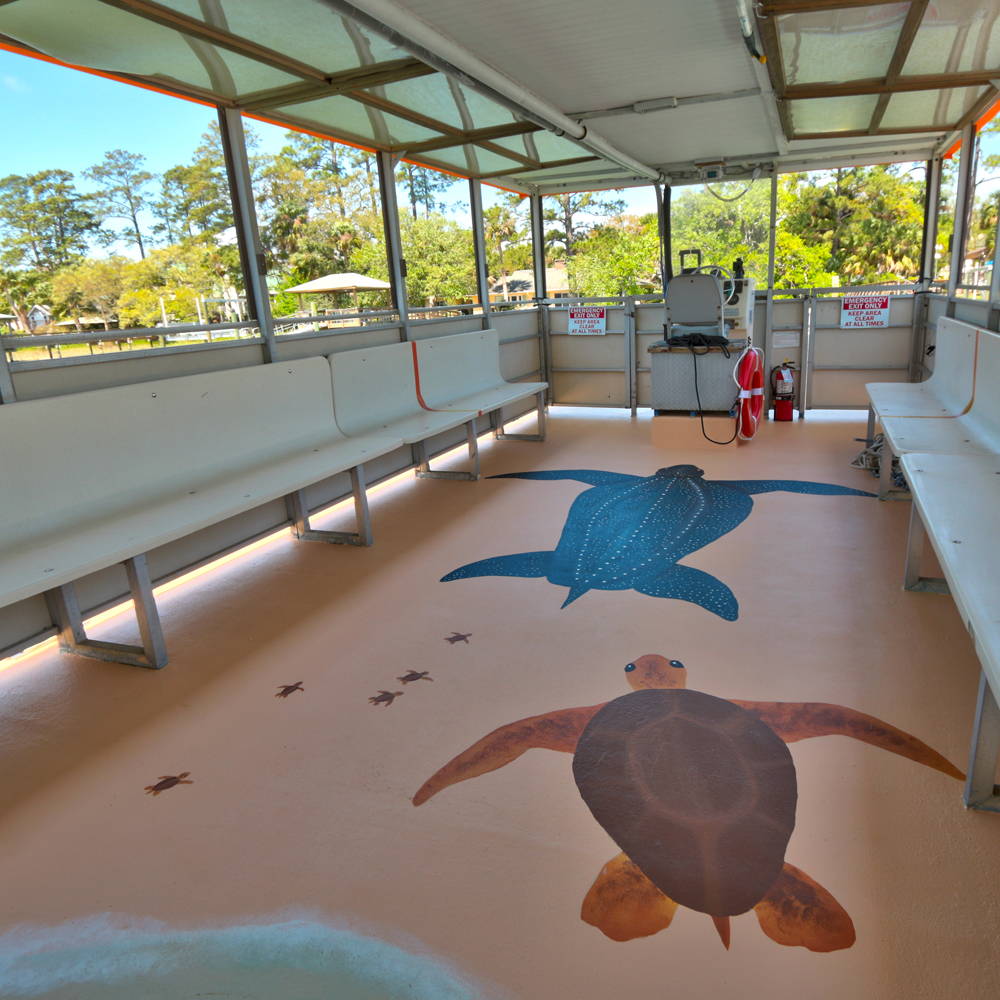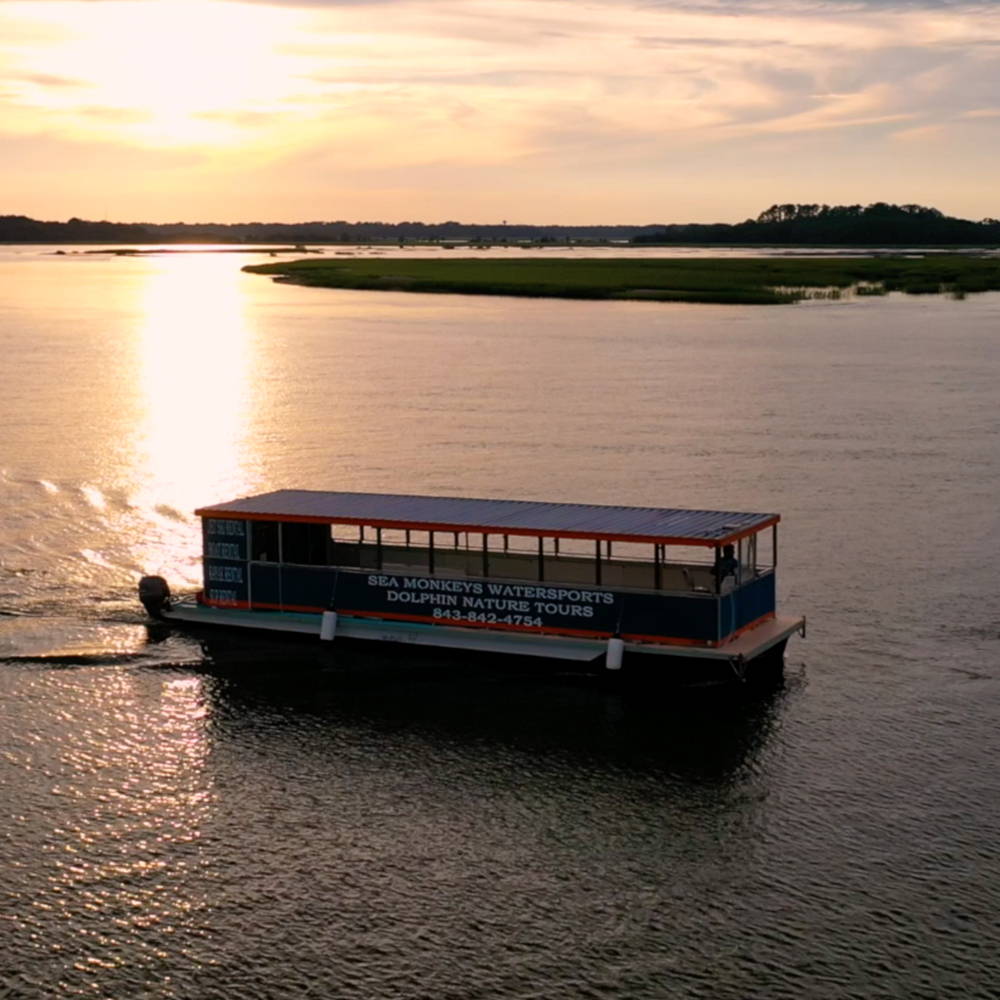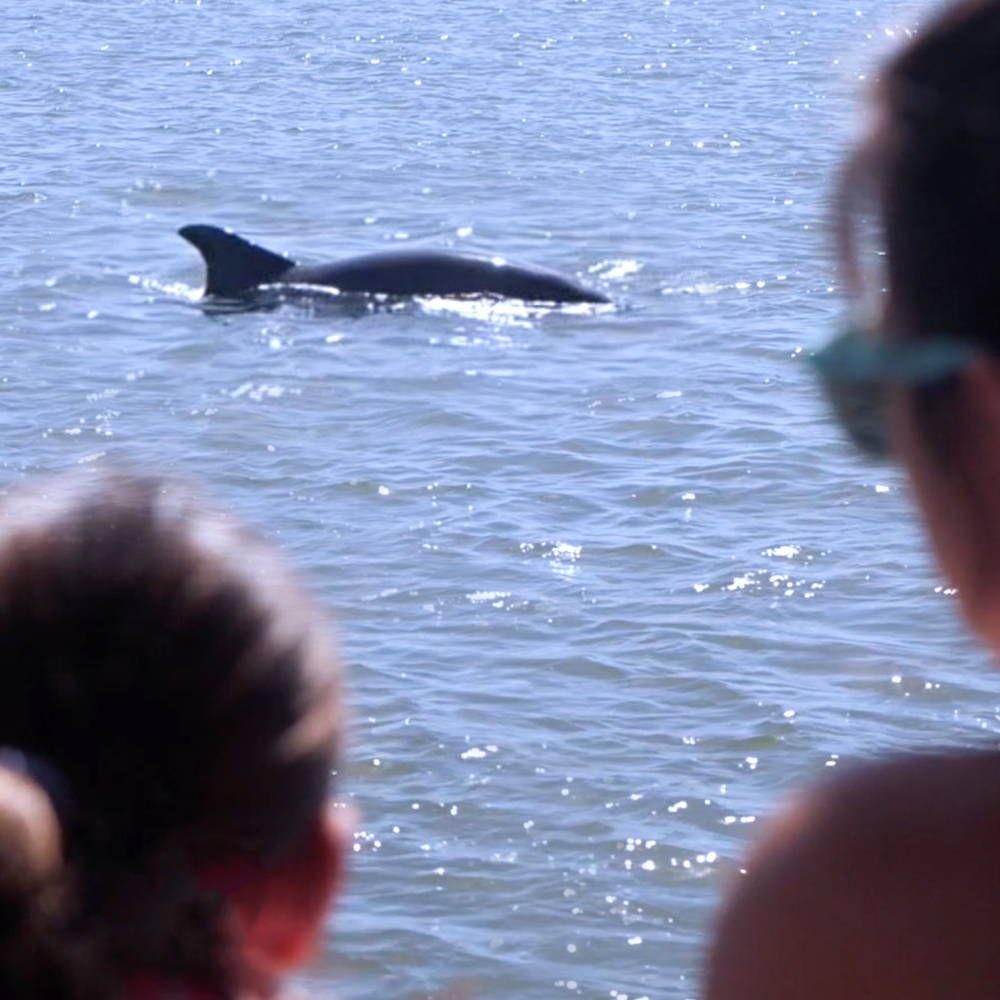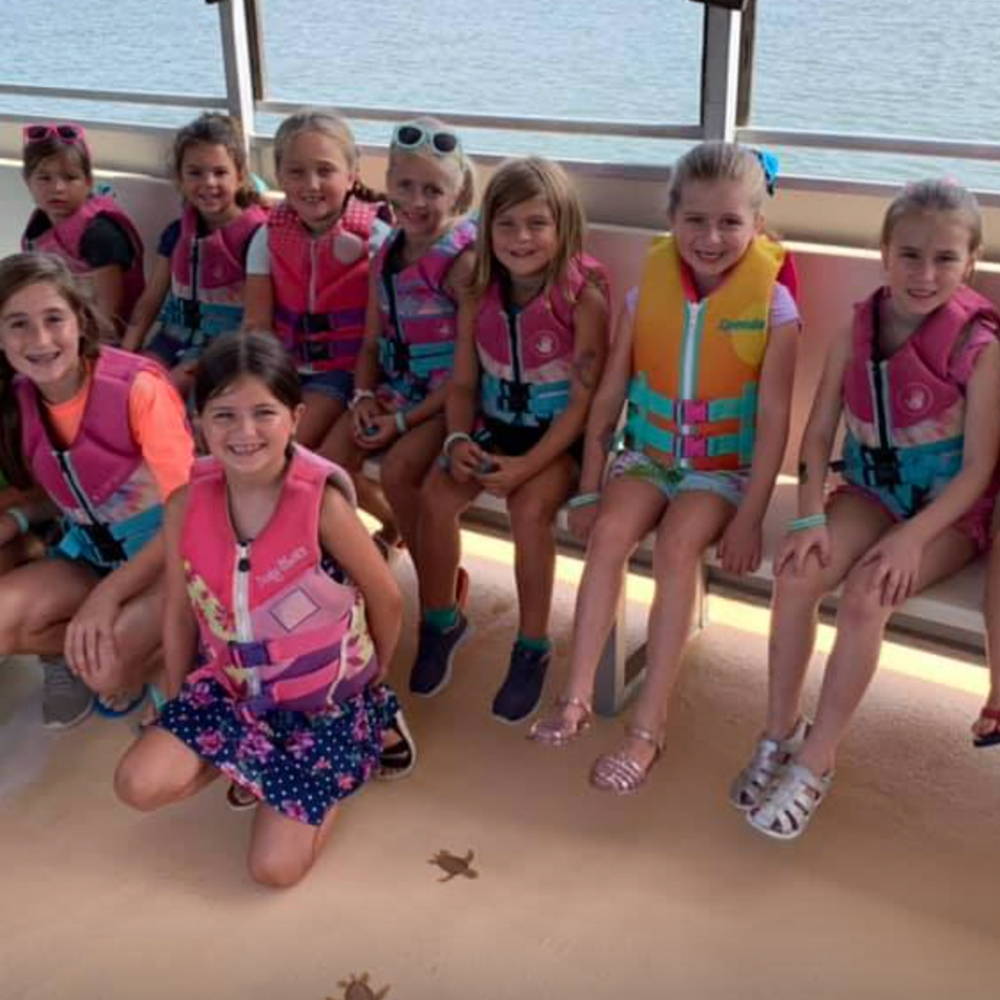 You can easily view our schedule and book online via the calendar above or by clicking on the experience you want to join us on. We run dolphin tours and sunset tours March first through December thirty first. The Mermaid Encounter tour runs from mid April through mid October depending on weather and water temperature.
We have partnered with One Dollar for the Ocean and we donate One Dollar to a non-profit organization for every service booked. Join us on one of our Experiences and help us give back. Come have fun and do something good for our oceans.